Assistance Series
An introduction of our assistance series products, which work well even with three pedal types that were previously incompatible with assistance pedals.
We recommend our assistance series products to those who feel that their piano pedals are too heavy or hard to push as well as those who do not need conventional pedals but whose feet cannot reach the pedals without assistance pedals.
As the pedals and footrest are separate, it is possible to make minute adjustments corresponding with the growth of your child to achieve proper posture and eliminate unsteadiness where they place their feet.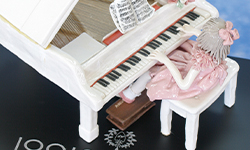 Assistance Stool ASS-V
This footrest exclusively for use with assistance pedals is light-weight, compact and convenient to carry.
The Assistance Stool ASS-V is light-weight at approximately 2kg, so it is possible for even children to carry.
This product is coated with F★★★★, which complies with the Food Safety and Sanitation Act. It is available in high-grade black or wood grain finishes.
Size and material
Quality: Wooden;
Weight: Approx. 2.2kg;
Height Adjustment: 5 steps (Approx. 2.5/5.0/7.5/10/12.0cm)
Size: Approx. 44.5 x 22 x 5cm (when stored)
Two available colors: Walnut (WN) and Black (BK)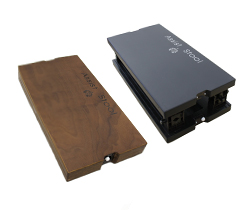 This product is registered as a utility model.
(Instrument pedal actuator: Registration No. 3137551)
*As all products are handmade, there may be slight variations in color tone.
*Please purchase at your closest musical instrument store.
*As detailed improvements have been made, actual assistance series products may slightly differ from the images.