Used Piano Purchasing
We purchase used pianos Mainly on Shikoku
(Ehime, Kochi, Kagawa and Tokushima).
We are looking forward to receiving that piano of yours that no one in your family has played for a long time and that is just taking up space. We pay in cash at the time of pick-up. We offer free appraisals by telephone or e-mail, so please feel free to contact us.
Reliable because we handle everything
in-house
In addition to purchasing used pianos, our experienced technicians also provide a full range of services at our in-house workshop, including painstaking repair and maintenance of the used pianos we have purchased. After restoring the piano, we comfortably send it to the next owner.
Click here for information on repair services.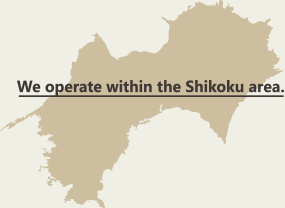 We have obtain various registrations and certifications.
General motor truck transportation business certification
Ehime Prefectural Musical Instrument Retailer Association Member
Non-industrial Waste Collection and Transportation Business Certification
Secondhand Dealer Certification
Please check prior to contacting us.
We request that you acquire information on the following items prior to contacting us.

Used Piano Purchasing Procedure
1. Free appraisal by e-mail or telephone

This proceeds smoother if you check all necessary items prior to contacting us.
(We conduct on-site appraisals when necessary.)

2. Notification of appraisal amount

If you agree to the appraisal price, we will negotiate a schedule for pick-up.

3. Payment and pick-up

A staff member will visit you on the designated day to pick up the piano.
We will pay you in cash on the spot.